Once you've input your title and synopsis, you can view the front and back of your burgeoning novel by flipping the cover!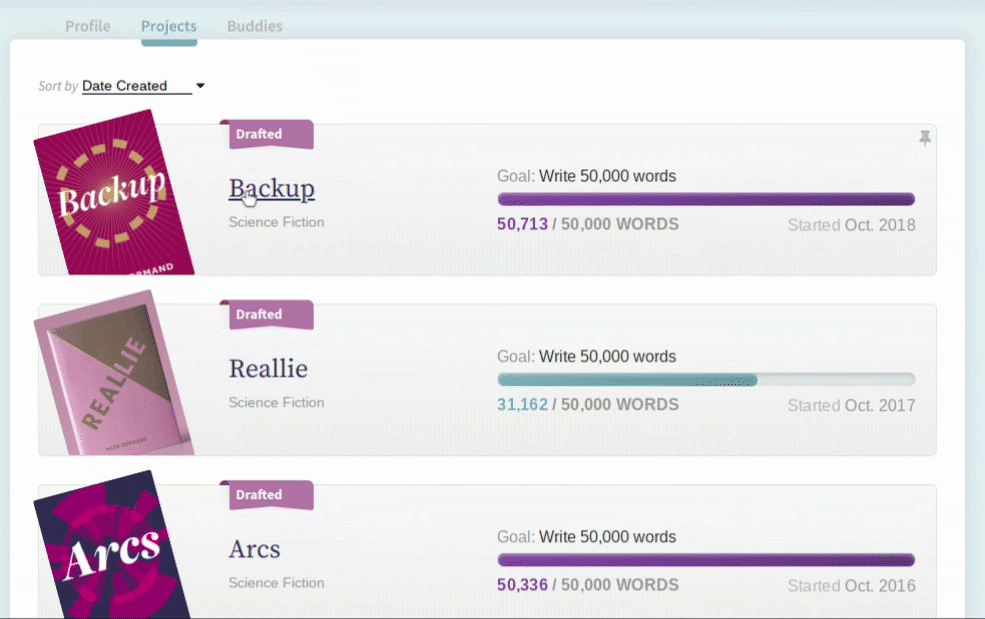 Second, get ready to update your word count! Your word-count updater for National Novel Writing Month will appear when November 1 rolls around in your time zone (double check that setting here)! Prepare to write wherever you prefer to do that—a notebook, Google Docs, Word, etc.

You can update your total word count, or add to your current count. You can also use the timer to set a word sprint for yourself and enter your progress that way!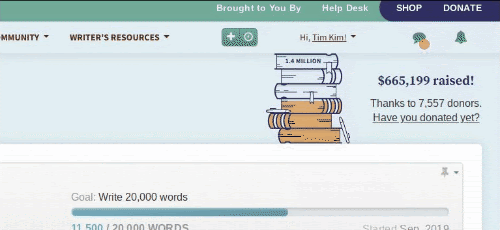 Third: speaking of word sprints… have you followed @NaNoWordSprints yet? Our team will be running timed writing exercises all month long to keep your inspiration high.

Fourth: Fit in your last days of NaNo Prep! Check out the offers from our sponsors on writing software and prep tools, and tackle some exercises in our free NaNo Prep workbook.