Super krag is n nuwe uitdrukking vir ons moderne tyd. Dis mense met ysterhande, vlieënde mense, mense wat robots is en wat nog alles!
My "super krag" lê in my geaardheid van fyn aanvoeling. Ek kyk eers die kat uit die boom voordat ek die regte kat uit die boom sal help.
n Paar voorbeelde:
Vroeër jare het ek en my ouers met Saanen melkbokke geboer.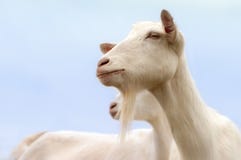 My eerste twee ooie was twee wilde wragtigs. Vars uit die veld. Nooit gehanteer deur mense nie.
Ons het naby Pretoria gebly en my Pa het twee ooitjies vir my gekoop van n boer naby Britstown. Ons moes hulle self gaan oplaai. Dit was sommer n lekker uitstappie.
Die boer het die twee ooitjies die vorige dag voor ons aankoms in n skuur opgesluit. Toe ons hul moes oplaai was daar geen manier dat die twee hul wou laat vang nie. My "super krag" het ingeskop en ek het hul stadig en rustig benader. Met hul gesels en gepaai. Op die ou end het hul self na my toe gekom en kon ek hul een vir een vashou sodat hul opgetel kon word en in die bakkie gesit word. Die boer kon sy oë nie glo nie!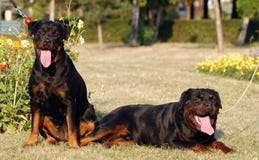 Die volgende was toe ek op soek was na n huis om te koop. Ek het saam met die verkoopsagent uit die moter geklim. Sy het gewaarsku dat ons nie agtertoe moet gaan want daar is twee honde. Sy het glo n afspraak met die eienaars gemaak voor die tyd. Hul was toe nie tuis nie.
Die agent het gesê ons kan maar net oor die heining tussen agterkant en voorkant kyk. Ons doen toe so. Ons beweeg toe na die anderkant van die huis.
Raai wat verskyn toe om die hoek? n Fris rotweiler. Hy maak geen geluid. Loop net en gaan staan by die voordeur. Toe breek al die hel los toe ons dit waag om verder te loop. Hond nommer twee storm blaffende om die hoek en die eerste een kom ook dreigend nader.
Die agent wat agter my gestaan het, het met spoed by die hek uitgehardloop en die hek toe gemaak. Ek het doodstil bly staan met my mandsak as beskerming voor my. Nes ek beweeg kom honde grommend nader. Stop ek stop hulle. Die agent bly roep:"Ineke, kom uit daar. Hardloop!" Aikona, my "super aanvoeling" het gesê:"Hol jy, gryp hul jou."
Ek het duim vir duim, voetjie vir voetjie agteruit beweeg. Telkens die honde gekalmeer. Dit was n verligting toe ek buite die hek staan en die twee blaf vir ons agter die toe hek.
Na die tyd was ek dankbaar dat daar nie gate of klippe in die pad was waaroor ek kon struikel nie.Jy kan jou indink wat kon gebeur het.

Dan in vandag se lewe, het ek te doen met vyfjarige kindertjies wat nie by die skool wil wees nie, laat staan nog vroegoggend voor skool en namiddag na skool.
Partymaal, veral in die begin help my super power nie. Ek moet dan die kleintjie vashou en kwaai met haar of hom praat om nie agter die ouers aan te hol nie.
My laaste een op die oomblik is n dogtertjie van vyf. Sy klou aan haar pa vas en wou gladnie na my toe kom nie.Ek sien sommer in haar oë hoe verskrik sy is. Om n lang storie kort te maak. My super krag het op ou end gewen. Ek het haar nou aan my kant. Sy hardloop selfs nou vanaf die hek na my toe. Waai nie eers vir haar pa nie!
Eerste wat sy doen as ons inkom gryp sy n iPad. Ek sit langs haar en help haar die regte letters kies om woorde te maak. Ek het natuurlik n stoute vinger wat gereeld die antwoord wil intik. Dan is dit: "Naughty finger!" en sy sal hom wegstoot en dophou dat ny nie weer stout is nie.
My Super krag lê beslis in: Moed, Blymoedigheid en Kalmte van Gees.
Om die inskrywings van verskillende bloggers in Lê-Jou-Eier te geniet of om self 'n eier te kom lê wat ons kan uitbroei en grootmaak, klik op die volgende InLinkz skakel:
Vir die reëls van hierdie eier-boerdery, om raad te kry oor hoe om deel te neem en om elke week se aankondiging van die nuwe onderwerp te sien, besoek die volgende skakel by Dis Ekke. Onder hierdie kategorie, kyk na die blogposte Lê-Jou-Eier: Reëls (2017-08-22) en Lê-Jou-Eier: Hoe neem ek deel? (2017-08-22).